"Discover the Amazing Multi-Wave-length Skin Laser Gadget, Which Erases the Appearance of Aging, Erases Skin Lines and Raises Collagen Creation in Your Dermis or We'll Give You a Full Refund – Laser Acupuncture Device
Meet the Wellay Laser Acupuncture Device – a revolutionary low level laser light treatment which permits you to up collagen quantities in the skin without actual trauma, discomfort or recovery time.
The Wellay Laser Acupuncture Device is a hand held electronic gadget possessing laser lights of 4 specific wave-lengths. Multiwave-length lasers naturally improve collagen production inside the skin, and this incites the lessening of fine wrinkles, increased skin condition and softness.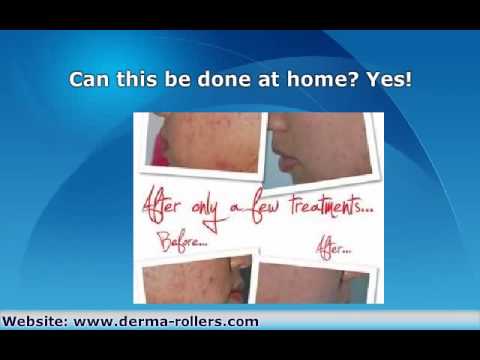 What causes scars, stretchmarks, wrinkling and obviously aged skin?
A reduced supply of collagen! If your body would organically create greater amounts collagen, then they would not appear. You would enjoy healthy, level, young looking skin, and with the Laser Acupuncture Device, you can.
The Wellay DermaRoller is another device which induces collagen and elastin production in the dermis, but not everyone likes the idea of the small needles on the Derma Roller. Actually, Dermarollers are utilised with relative comfort, however with a hand-held Wellay Skin Repair Laser you can get similar outcomes with no discomfort, no downtime and with zero mechanical contact with the skin.
There have been in excess of 2300 medical trials of Low Level laser treatment or laser photon therapy published across the world giving noticeable results. By utilising this extensive level of technical info, we have created a multi wave-length laser to get to individual levels of the skin with minimum wastage by melanin, haemoglobin or water. This leads to the full level of photons penetrate into the individual layers of the dermis so as to trigger these wonderful benefits.
The equipment itself is lightweight and straightforward. It sends out light at wave-lengths of 670 nm, 780 nm, 830 nm and 910 nm for complete coverage of the individual skin layers.
What conditions can be reduced using the Wellay Skin Repair Laser?
All conditions which can be made better by a greater level of collagen and elastin can be done with the use of the Wellay Skin Repair Laser. Therefore, these conditions are appropriate for treatment:
Acne scarring and active acne.
Stretch-marks / Stretch-mark scarring.
Surgery scars, abrasion scars, burn scars and all other forms of scarring.
Eczema
Wrinkling such as fine lines, creases, and crow's feet.
Age spots, uneven skin, sagging skin.
Pimple marks, blemishes, and large pores.
Instructions for the Wellay Skin Repair Laser.
The Wellay Skin Repair Laser is extremely simple to use. Switching the on/off button will turn the laser on for wireless use. While unused, the unit can be re-powered using the A/C mains supply supplied with the unit. The device even possesses a proximity detector so that no laser light is emitted unless it is next to your skin. This makes sure that it is not possible to direct the laser lights into your eyes by accident.
You just sweep the device over the patch in question, slowly and gently. You can decide to treat single locations, or otherwise move the laser across the whole area.
The Wellay Skin Repair Laser's lights rouse mitochondria activity within the skin, which encourages ATP synthesis. The mitochondria are the energy centres of your skin's cells and more activity aids in numerous cell functions. Imagine it as recharging the batteries within your skin. Using this better amount of energy your skin has the ability to produce much more collagen and more elastin, the agents in charge of skin strength and youthfulness. An absence of collagen and elastin is clearly apparent in skin which has become wrinkled and aged. Collagen strengthens blood vessels and plays a role in tissue repair and improvement.
How is the Wellay Skin Repair Laser more effective than any other home-based skin improvement devices?
For one, the Wellay Skin Repair Laser is a world-wide first patented practice of multi wavelength hand held Skin Laser devices at home. Due to this fact, your skin is treated at four seperate depths for significantly more thorough treatment. Also, the Wellay Skin Repair Laser uses vertical cavity surface emitting lasers (VCSEL) as opposed to the lower-value and less advanced edge emitting lasers. VCSEL Lasers are able to be packed more closely to each other, use up less power and are more lightweight. The end result is a more compact, portable and effective Skin Laser.
Are there many alternative names for this form of treatment?
Low-level laser treatment has previously been referred to as low-power laser therapy, soft laser, cold laser therapy, laser acupuncture, therapeutic laser or the bio stimulation laser. Each of these Terms used relate to the same principles. This therapy should not be confused with laser hair removal, or the form of hot laser therapy which creates a physical injury to the skin so to up the level of collagen.
Is the Wellay Laser Acupuncture Device safe to use?
Totally! This product has FDA approval, CE Mark as a medical device, ISO 9001, ISO 14001, and ISO 13485. You can be absolutely sure that this laser is of the highest quality and has been manufactured with your safety and skin repair success in mind.
Is there any reason why I should not use the Wellay Skin Repair Laser?
In the interests of your security, the Wellay Laser for Skin should not be utilised by individuals with any electronic aids in their body, for example a pacemaker. Additionally, those using electronic medical units affixed to the body, for example an electrocardiogram.
We would also advise against the usage of the Wellay Anti-Aging Laser if:
You are currently ill from a high fever.
You are ailing from irritation because of allergies.
You have any instance of a tumour.
You have undergone extended steroid use.
You have liver disorders with signs of dilation of capillary vessels.
You suffer irritation from metal.
You have facial numbness.
You have haemophilia.
You are pregnant.
You are 12 years old or younger.
Are there any parts of my body which I shouldn't use the Wellay Skin Repair Laser Treatment product on?
Never use the Wellay Laser Acupuncture Device Treatment product on eyes or eyelids, open cuts or lesions, sun-burn, or your mouth.
What is supplied with my Wellay Skin Repair Laser?
The Wellay Skin Repair Laser is sent out complete with Instructions and either a UK or USA mains adaptor depending upon the delivery address you supply. Should you decide you would like a different mains adaptor, feel free to e-mail in and we will do our utmost to help. The mains adaptor is to charge the laser, which is a cable-free product. Additionally, we give free worldwide shipping complete with tracking and insurance.
This device has a 1-year warranty and a six month results based guarantee. If you use the device at least 3 times a week for six months, you WILL have visible hair advancement or your money back. So purchase with full assurance.
Say adieu to overpriced topical medicines, or extraneous drugs. Low-level laser therapy has been supplying patients with brilliant results for more than twenty years. But it has mostly been carried out only by high-priced clinics and has not been offered as a home based therapy.
So if you're searching for a simple, affordable and painless means of rejuvinating your skin in the comfort of your own home, you're in the right place.
Get your Wellay Home Skin Repair Laser today!
1 x Wellay Skin Repair Laser @ £295 (GBP) RRP 379
We provide free worldwide tracked and insured shipping with this laser skin care product and a choice of UK or USA power supply.